[vc_row][vc_column width="1/1″]
Live chat is a faster and more personal way for you to engage your customers Are you running a product site where you sell digital goods online? Having a quality customer support always turns out give a fair enough boost in your sales as users urge to talk before they commit to buy your products. Recently, one of our users sends us query that how to add Live Customer Chat Support in Blogger so that he could easily interact and convert his visitors into customers. At the same time, he can engage with his existing customers and can solve their problems on the spot. In this article, we will show you how to add live customer chat support in blogger
Why You Add Live Chat Sport
Connect with your customers
Give your brand a voice and build meaningful relationships by talking to customers over live chat
Increase the chances of high value engagement and more sales by using proactive chat to automatically reach out to customers.
Provide Personalized Service
Your customers aren't clones. Use advanced analytics and visitor targeting to create a unique experience for each visitor.
How To Add Live Customer Chat Sport Plugin To Blogger
The very first thing you'll be doing is to register yourself on MyLiveChat by entering your personal information like email, password and name. Be sure to agree to their agreement and press "Create Account Now" Button. Once done, simply login to your account so that we can create a chat widget that could easily be added to your blogger enabled product site.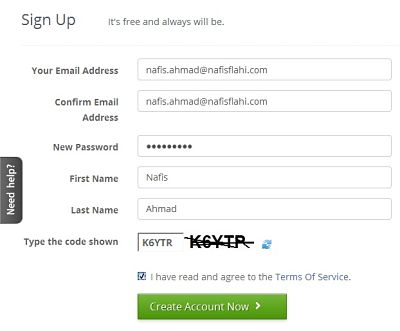 After you are finished with registering your account, you will be redirected to a new page where you will notice a code that you need to add in your blogger site . Just copy the code and proceed to the next step.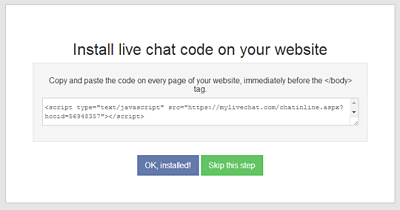 Now to Go to Blogger Dashboard >> Template >> Edit HTML Search for
</body>
and just above before </body> it paste the code you copied in the previous step. Once done, save the template and with that MyLiveChat widget is successfully installed in blogger.
To start chatting with your customers and users, you have to install a desktop application or use online web application. If you opt for Web application you have to enter your MyLiveChat application ID that you can find here under account information tab. Furthermore, you have to enter your agent user name and password to login. Once you are done entering your information, press the "Login" button.
That's it, you should now see a chat widget at the right corner of your website. Users can easily input their questions and you can answer them later if you are not online share you thought about this free live chat plugin for blogger
[/vc_column][/vc_row]