If you want to save some money on your phone calling bill, ditch your minutes and use a mobile VoIP app to make free calls and you can make free call  . It's not difficult, and many are either free or low-cost depending on who you call. you can aslo get free talktime by using  Top Free Recharge Android Apps To Get Free Talktime ,in this post I'm going to share Top Free Calling Apps for Android Using Android apps to make free calls to any phone number can be a huge plus. With confusing and expensive mobile plans and long term contracts everywhere you turn, having a cost effective way to use your Android device for local and international calls to mobiles can save you heaps of money when will you make call .
we are know there are hundreds of app available in PlayStore to make free calls. Hence it creates some confusion in mind that which app should i use and which i shouldn't. If you are one those Android user who are searching to find the best app for free calling for your Android device, then you are right place. Here i'm sharing Best Free Calling Apps  to make free calls from your Android device.  i'm sharing various types of free calling apps which can be suitable for 2G, 3G, 4G or WiFi Networks. You should select the app according to your needs and speed of your internet connection.
You konw there are a number of well-known free calling apps out there, such as Google Voice, Skype, Facebook calling,IMO,WhatsApp call, and so on, the market is certainly littered with newer apps which may prove more suitable for you
Best Free International Calling App
kaao talk is a free calling app that allows you to choose from a variety of custom themes and change them frequently. It also has plenty of inventive emoticons and works across multiple mobile platforms, allowing for free calling and messaging within the network. Their developers are on top of bug fixing and new updates and there are a bunch of plugins for extra features like photo sharing, so this app is definitely worth a look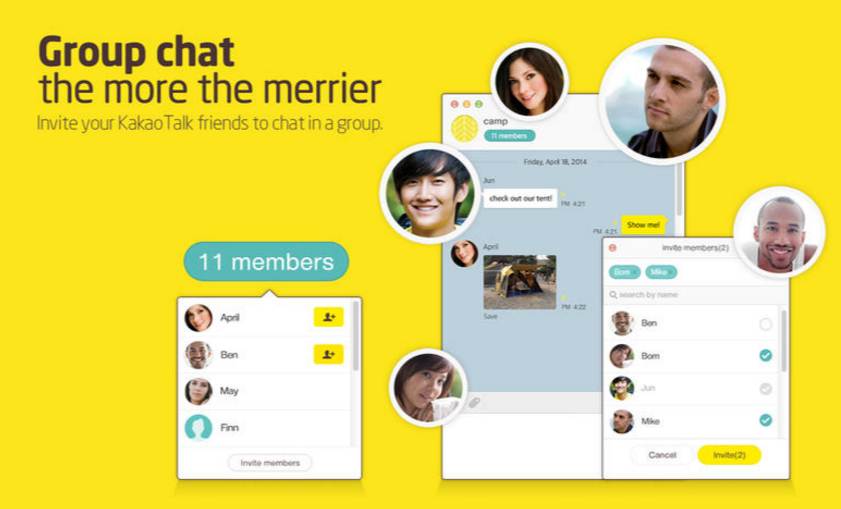 viber is one of the top performing app to make free calls in Android. I have been using Viber from a long time and i'm satisfied with its quality and services. Statista shows that currently Viber has more than 249 million active users every month. Viber is also available on iPhone,iPad,Windows phones,Windows PC, Mac,Linux and symbian devices. To place free calls from Viber, both users must have installed Viber in any of the given platform. But recently Viber has introduced a new feature called Viber out, from which you can make calls to any number who doesn't have Viber in their devices. But you have to pay a small fee to use Viber out. You can check out the prices of Viber out from here.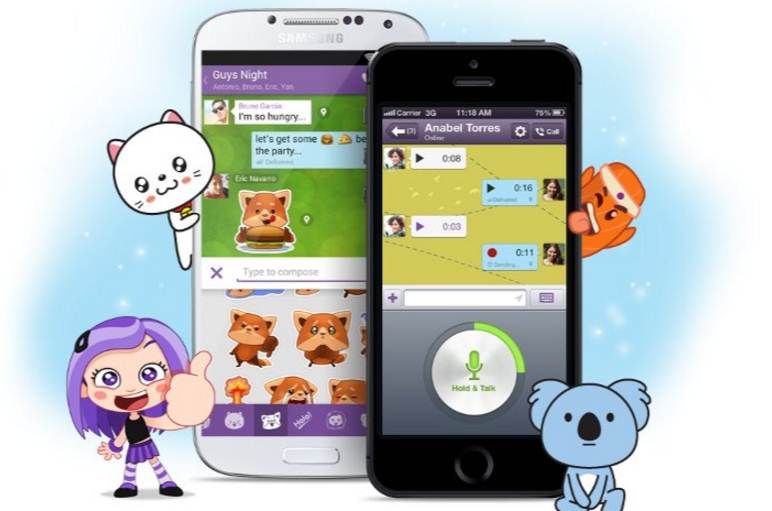 WhatsCall – FREE Global Calls
Enjoy Calls that are Truly FREE!
Sick of phone bills? Say goodbye to them by using WhatsCall now. Call home and abroad with no extra charges. There are more than 200,000 people using it! Every user can get 2,000+ free call credits each day, that's 30+ mins free time of calling home!!!
Unlimited FREE Call Credits
We have plenty of different offers on WhatsCall, just complete these simple offers and earn call credits to call non-WhatsCall users for FREE! You can receive up to 30 mins calling time each day easily by clicking ads, watching videos and inviting friends.
WhatsCall to WhatsCall is Credit-Free
Calling online WhatsCall user is CREDIT-FREE. Invite friends to use WhatsCall and enjoy high quality online calling with them for free using Wi-Fi. Besides, you can call any mobile/landline numbers in more than 230 countries with free calling credits.
High Quality Voice Calls
In conjunction with the world's leading companies, powered by advanced voice coding and decoding technology, WhatsCall takes pride in the innovation and optimization of IP-PSTN call quality, allowing our users to make high quality phone and video calls at low rates.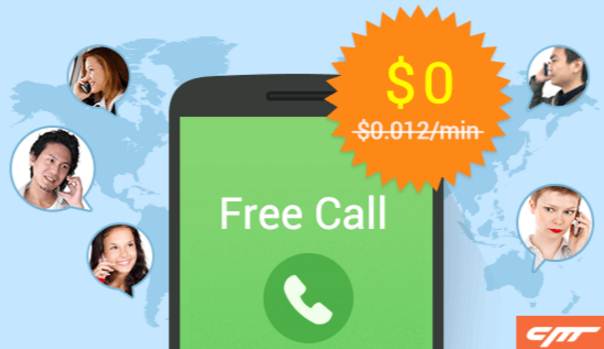 Line is another popular option to make free calls on Android. It currently sports over 400 million users worldwide and contains a lot of nifty features. One of which is free phone calls to other Line users. You can call non-Line users but there is a small fee (which isn't unusual for these apps). It also features text messaging and group texting. Like KakaoTalk, Line is also has multi-platform support for most mobile operating systems and PC which is always nice to have in case your friends or relatives don't use Android
Tango is yet another top performing free calling app in the Android market from a long time. Tango app was developed by TangoME Inc in 2009. It was initially developed for Android devices and later they also released on iOS, BlackBerry and kindle platforms too. The quality of calls in Tango is good and satisfactory. The best part of using Tango is, they also provide online games in their app. As of now, Tango has more than 300 million registered users around the world and more than 70 million active users every month. Tango also requires to have installed it's app on both end of the users to make free calls and texting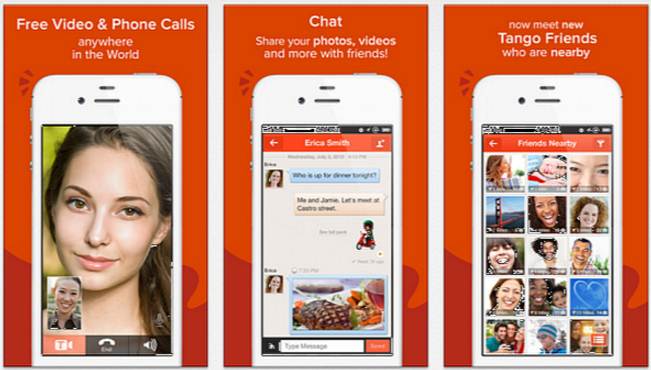 I hop This Post is helped you to find Best Android App please don't forget to share on Google+ Facebook Twitter