How to Create an Android app Without Coding Create Android apps for free. No coding required.  create android app with best #1 Android app maker .
in this post i'm going to show you how to Create Apps without Coding: With Free Mobile App Builder you can build amazing Apps with no coding knowledge for iPhone(iOS), Android.
as you all know that Android is one of most used mobile platform in the world. Android is free and open source operating system so one can easily customize this operating system. If you have much experience or thought about android app's but don't have any coding experience then this post is going to benefit you! You can easily create android apps without any coding.
Is it possible to make any app without coding ?
Yes. There are several web services which enable users to create simple mobile applications. As of now, you can't rely on these web applications to help create complex mobile applications. But they may surprise you in the future.
Features :-
No Need Of Coding.
No Cost.
Earn money by your apps.
Modify apps at any time.
HTML 5 for extra Feature
Swiftic Android IPhone App maker
The Swiftic app builder brings you the most innovative solution to easily create Android and iPhone mobile apps & a quality mobile version of your website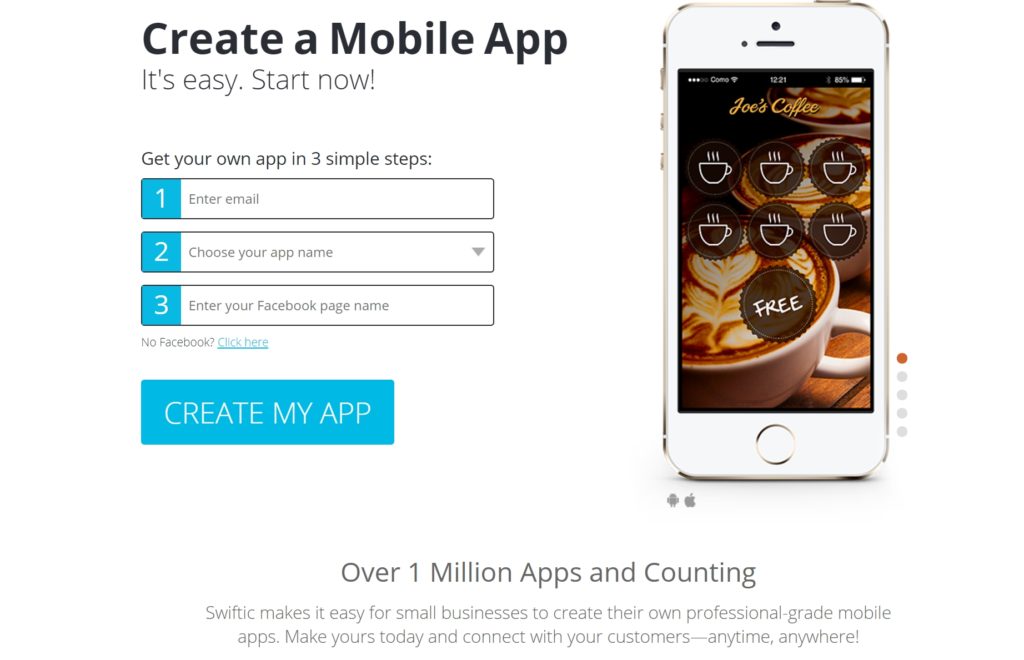 All you need to do is name your app and select the type of app you want to create, e.g. photography, restaurant, etc. Then enter your company's Facebook page or website URL. The program then links with your company's existing online content and imports all of the information to get the basic framework in place in no time. If you don't have a Facebook page or a website
Create Your Android IPhone App Now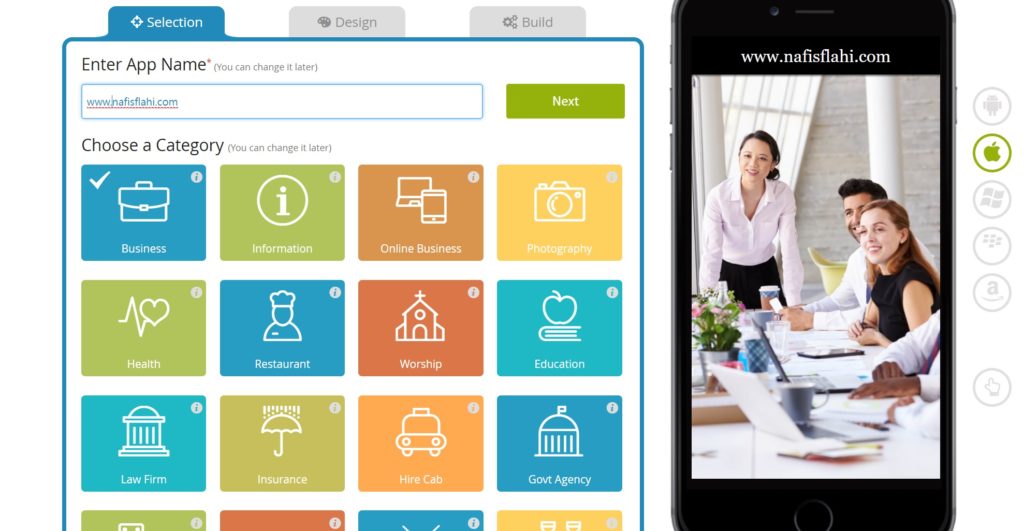 Appy Pie is the fastest growing cloud based Mobile Apps Builder Software (App Maker) that allows users with no programming skills, to create Android & iPhone applications for mobiles and smartphones; and publish to Google Play & iTunes. With Appy Pie, there is no need to install or download anything, you can just drag & drop app pages to create your mobile app online. Once the App is published, you will receive an HTML5 based hybrid app that works with Android, iPhone, iPad, Windows Phone and Blackberry
Create Your App Zero Programming Knowledge Required 
Watch Video How To Create Android App 

We recommend you to use this site for making the android app without any coding knowledge. If you know any similar site to create the app without coding then comment below. If you really found his article helpful then you Share it. Thanks 🙂