Godaddy is one of the popular brand names in the market of domain and web-hosting. GoDaddy offers a unique affiliate program letting you make impressive sums of money as an affiliate They are popular for a various reason, and they have all the reason for an affiliate marketer to join their big fat paying affiliate program You can get as much as 100% commission on nearly all products by GoDaddy.
Here is what GoDaddy Affiliate Program is all about:
Making money as an affiliate is a snap. Just place one of our banners or links where your visitors, customers and friends will see it and you'll earn cash on every qualifying sale made through your ads. Get started by joining one of our partner affiliate networks.

Being a GoDaddy affiliate is great for both you and your visitors. Your visitors get great deals on products from the world's #1 domain registrar – and you get cash for qualifying purchases they make through your affiliate link.

In this guide, I will be sharing how you can join Godaddy Affiliate program & earn money
Earlier Godaddy used to have their managed affiliate program. Later on they shut down their managed program and now hooked up with Commission Junction and  Viglink to manage their affiliate program.
You can join any of the mentioned marketplaces to Signup for Godaddy affiliate program. In this guide, I will share which marketplace I use and my experience with it. Since Godaddy offers are appealing, you can easily make some good money
Getting Started with Godaddy Affiliate Program
If you are on CJ, you can directly search for Godaddy inside your search partner tab. For now, you can join via CJ or Viglink at this moment.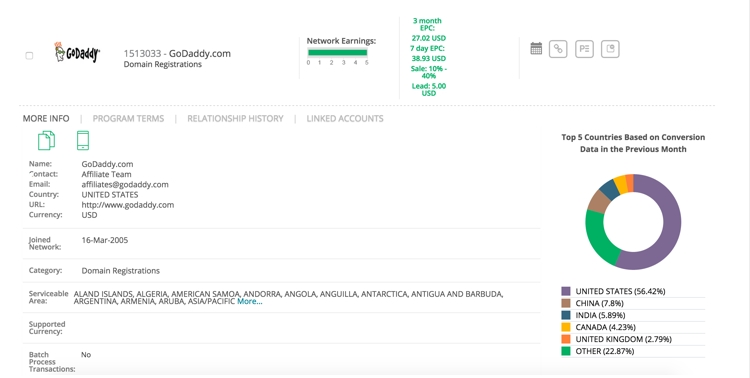 Also read  How to Make Money By Affiliate Marketing Guide for beginners