We live in a noisy world, and at times we hope if we could record a screencast or get on our next Zoom/Skype call without those irritating background noise.
Haven't you?
Until a while back, this all sounded like a distant dream, until I discovered this new AI-powered software called Krisp.
Krisp does one job and it does it really well; Removing background noise automatically.
It does not matter for what purpose you are using your microphone for, as long as there is background noise, Krisp will automatically remove all the noise, and your audio will sound like you are sitting in a quiet room.
This freemium app is idle for screen casters, work from home people, digital nomads, entrepreneurs, and the rest of the crowd who needs to make a call online.
In various occasion, I have tested this app for:
Creating screencast in a noisy beach
Making a zoom team call from a busy cafe
Podcast recording
Team call
None the less, if you have a co-worker who is always making a call from a noisy background, you can use Krisp app on your end to remove the background noise.
Sounds unbelievable?
When I first heard about Krisp on ProductHunt, that's what I thought but I was blown away after I tested this noise cancellation app.
I didnot even realize how quietly this app has become an integral part of my day to day work life, and now I'm introducing it to you.
Now if you have ever been embarrassed due to background noise, be it crying baby noise or airport noise in the background, this app is what you need.
Before, we dwell more into how Krisp works, and how to use it, watch this one minute video to understand what Krisp could do for you:
Moving on…
Krisp: The Noise cancellation app you always wanted
Krisp is an AI-Powered Noise Cancellation app.
The revolutionary noise cancellation technology behind the app is based on Deep Neural Networks training and ongoing improvements. Thanks to this noise cancellation tech, the app mutes the background noise coming from your side of the call.
Krisp is available as a desktop app (Windows and Mac), Chrome extension, and also as an iOS app. I have extensively used the Mac app, and after seeing its benefits, I upgraded to a paid plan.
However, the free plan is good enough for occasional use, and a majority of our readers would like that.
Getting started with Krisp is easy, and it is also designed for new work from home force, who are not too tech-savvy.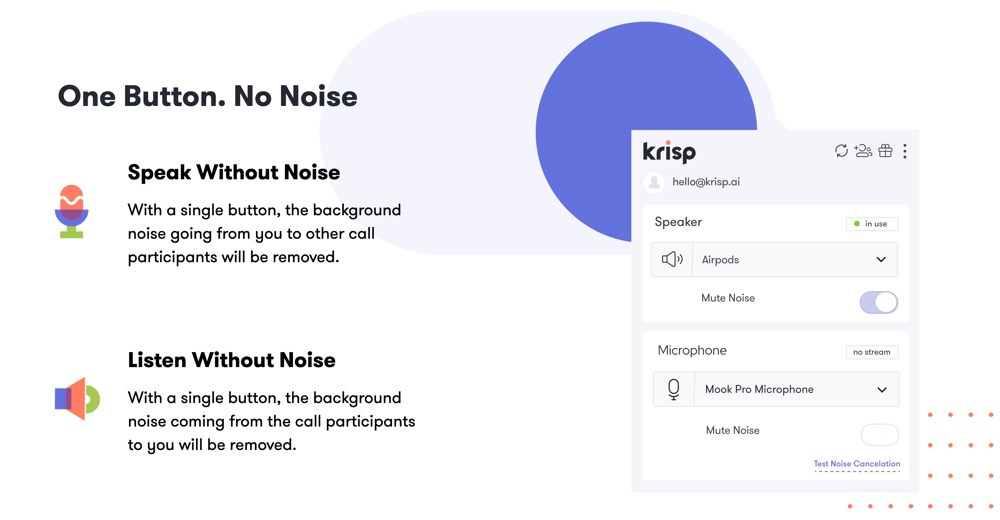 Here is how you can start using Krisp:
Head over to Krisp website
Download, and install the Windows or Mac version
Create an account using your work email (This will give you 14 days of pro account for free)
There is no need for credit card details, and after 14 days trial you can continue using the free plan. (Plan details below)
Now, start the software and it will help you configure with many popular conferencing apps such as: Zoom, Skype, Slack to name a few.
However, here are two things you should know: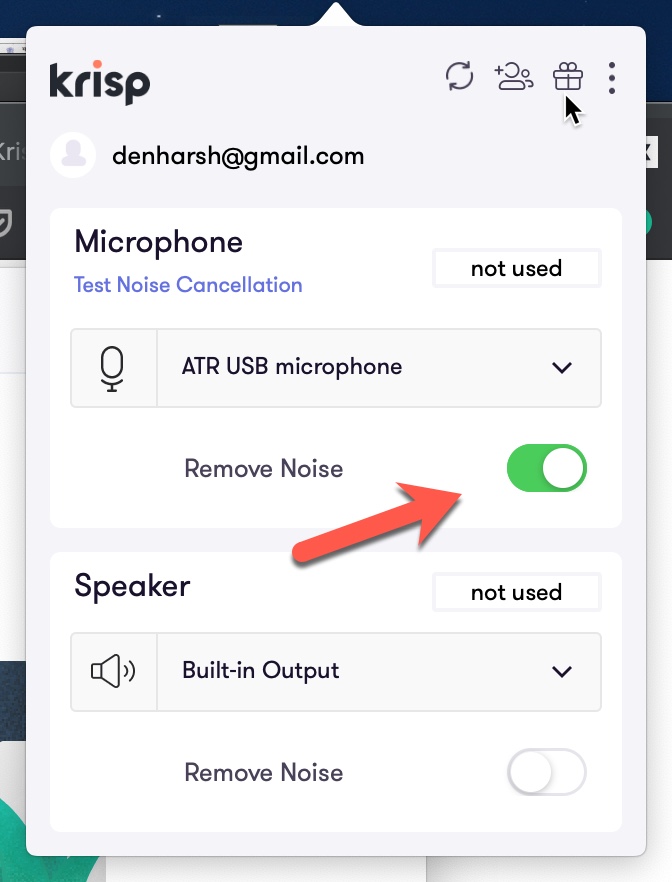 Select the right input device, and enable the "Remove noise" . This is for those who are using an external microphone.
In the app that you are using, select "krisp" as your Microphone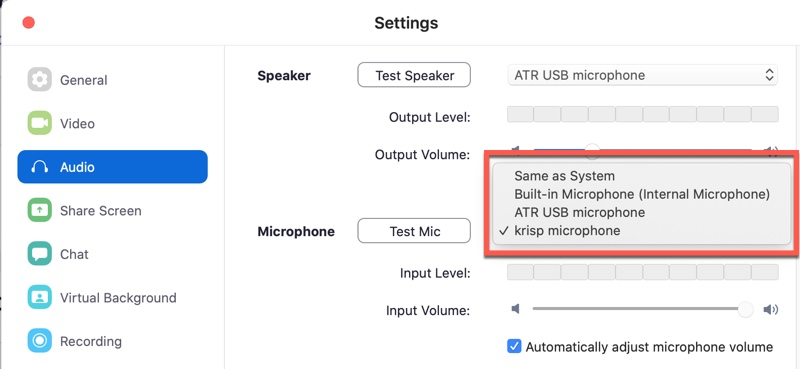 From here on, Krisp will automatically filter any background noise, and the party on the other end will always hear the noise free sound.
If you are on a call with someone who has a noisy background, and you don't want to woo them with your tech skills, you can simply enable the "Remove noise" feature in the speaker.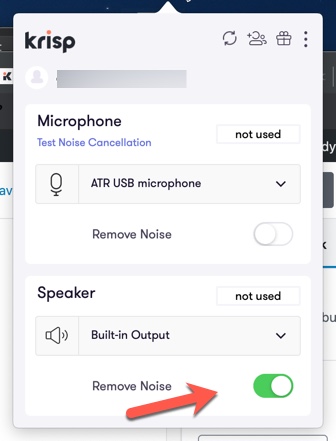 Simple is int it?
Well, I'm pretty sure you will be blown away with the output when you use this app. As I mentioned earlier, I was blown away by the quality when I used this app for the first time.
Since this app offers a generous free plan, it is worth every second you spend on setting it up.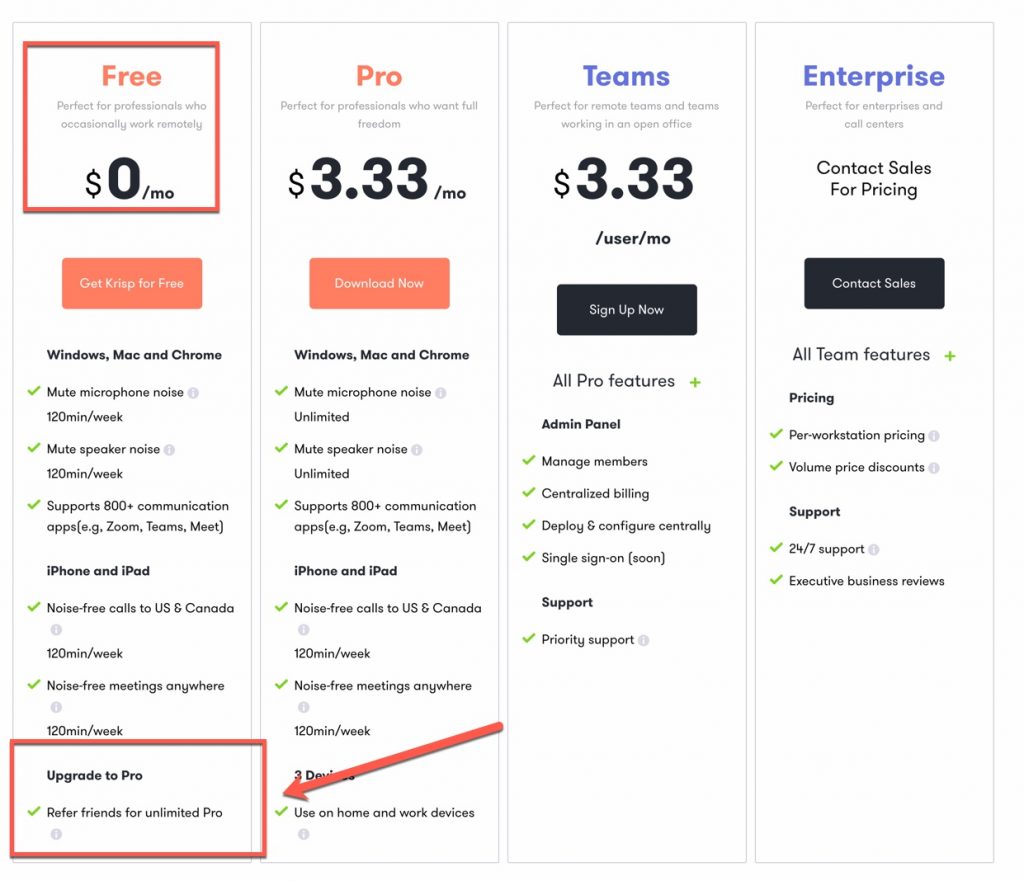 Krisp also adopted the growth hacking model of Dropbox, where you can refer friends and get an additional month of pro account for free. Your friends will also get free access of pro account. You can find your referral link from Krisp dashboard.
If you are someone who is working from home or knows someone who works from home these days (See what I did there 😀), you can let them know about this app. Especially the one who have a child or live in a noisy neighborhood. They will certainly thank you for introducing them to the Krisp app.
Here are a few nice words by people who have used Krisp for various purposes: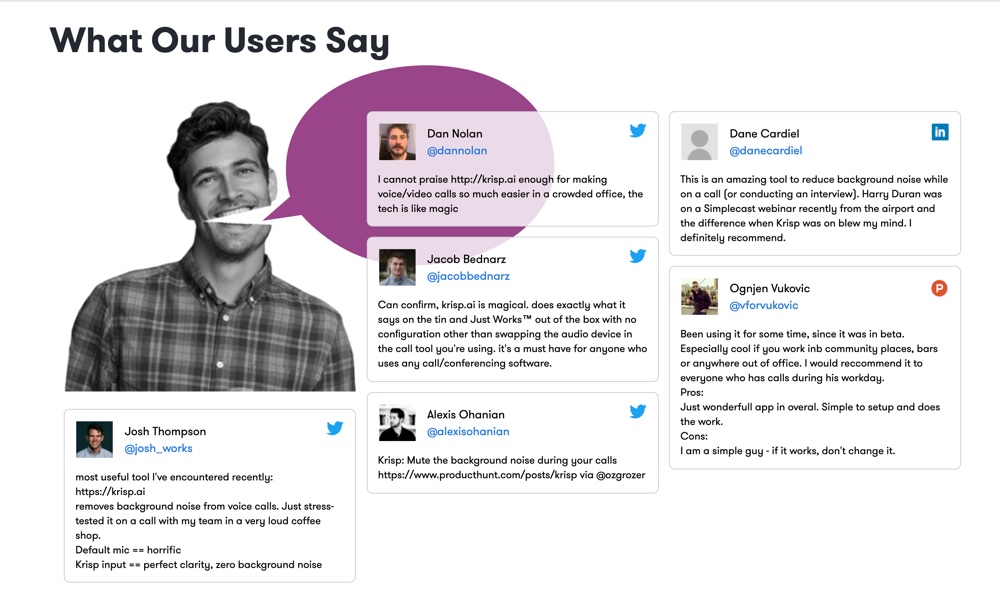 If you are a digital nomad or someone who is always on the move, this is a must have app for you.
Let me know what other techniques you are using for noise cancellation? Any other app that I should try?
Here are a few hand-picked apps/software that you would love to discover next: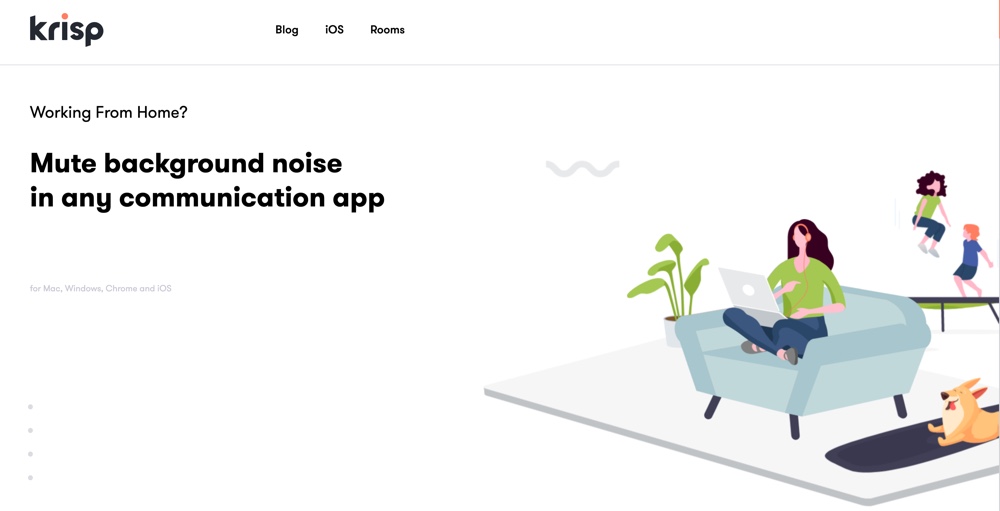 Thank me ❤️ by sharing this article…