WhatsApp is rolling out its voice calling feature on Android
WhatsApp launching voice calling on its Android app. The feature is indeed available in the app's latest version, but you'll need another user's help to activate it, how to enable voice call in WhatsApp The ability to activate voice calls on WhatsApp finally seems to be here for keeps.
First, you'll first need the latest version of the WhatsApp Android app, even APKmirror which, at the time of writing is 2.11.561. Then you'll have to ask a user who has the feature to call you.
Once you've received the call, close the app and reopen it. You should now see a new screen with three columns, including one for calls
Also, Read  How To Use WhatsApp on Computer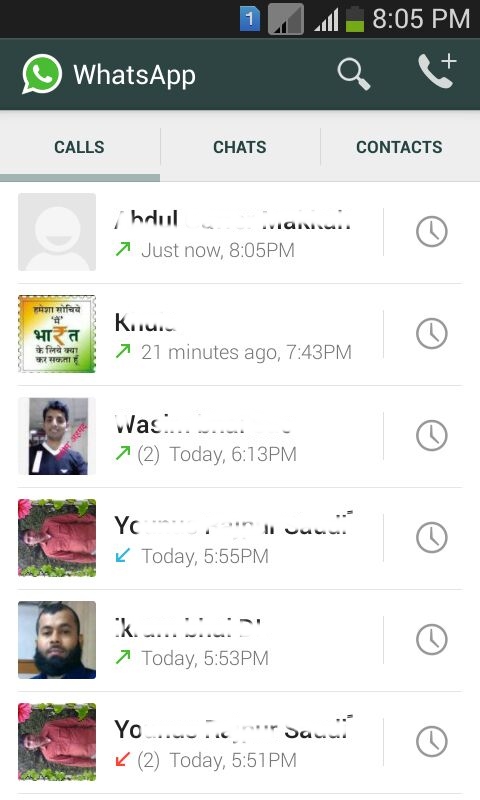 Also Read : How To Hide WhtasApp Last Seen Status
The calls tab will show you a detailed call log and in any chat with a WhatsApp contact, you'll find that the dialer icon at the top now makes calls direct via WhatsApp and not the regular dialer. We've tested the latest version with several phones and they all worked first try, so it looks like the wait is finally over and WhatsApp voice calls are here for everyone.
You can then call any of your WhatsApp contacts over VoIP through the app. You may not be able to reach people running older versions of the app.
It's certainly not the most efficient way of rolling out a feature, but that may be the point. There's no word yet on whether the company will charge for calls in the future.