In this article, we have reviewed some of the most popular and best WordPress hosting providers, which offers cheap WordPress hosting plans starting From $9.88/Year for the first year .
If you are going to start a blog or website for your business, you need web hosting. Hosting companies offers different (expensive and cheap) web hosting plans. In this article, I am going to list some best cheap WordPress hosting providers.
There are so many managed hosting providers available but they are not cheap. You don't need to buy a dedicated server to start a blog or website.
Many of the hosting companies offer affordable Shared Hosting plans. They tend to be fairly inexpensive (anywhere from $3/month to $10/month and higher), so that will generally meet your requirement for cheap.
Some Hosting companies offer huge discount for the first year. You can host up to 3 websites for $9/Year only.
As a beginner, You can start with the basic shared hosting plan, when your blog starts receiving a lot of traffic, you can upgrade your hosting package.
1&1.com is a very popular hosting provider. 1&1 is offering one of the best WordPress hosting plans for bloggers.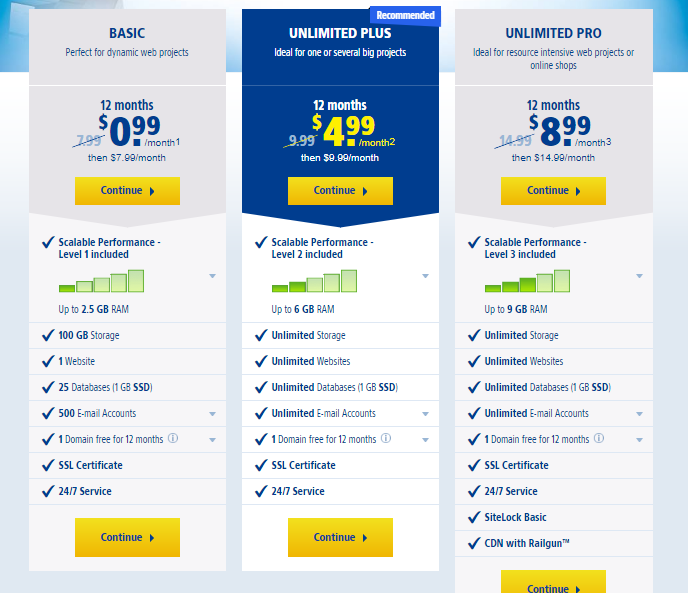 You can start your blog as low as $11.88. You need to pay only $11.88 for the first year of WordPress hosting and you will also get a free domain name.
With $.99/month WordPress hosting plan, You can host 1 WordPress project, unlimited visitors and 50GB SSD storage
NameCheap is one of the most popular service to register and manage domain names. They also offer some great and affordable web hosting plans.
NameCheap's Shared Hosting plan costs $9.88/year less than a domain! You can get supercharged website hosting for under $10/first year and host up to 3 websites.
Renewal price for shared hosting is $38.88/year. Which is not expensive at all. It means you can create and manage 3 website and you only need to pay $9.88 for first year.
BlueHost offers SUPER affordable hosting plans, starting at $3.95 for shared hosting. BlueHost is one the most popular WordPress hosting provider.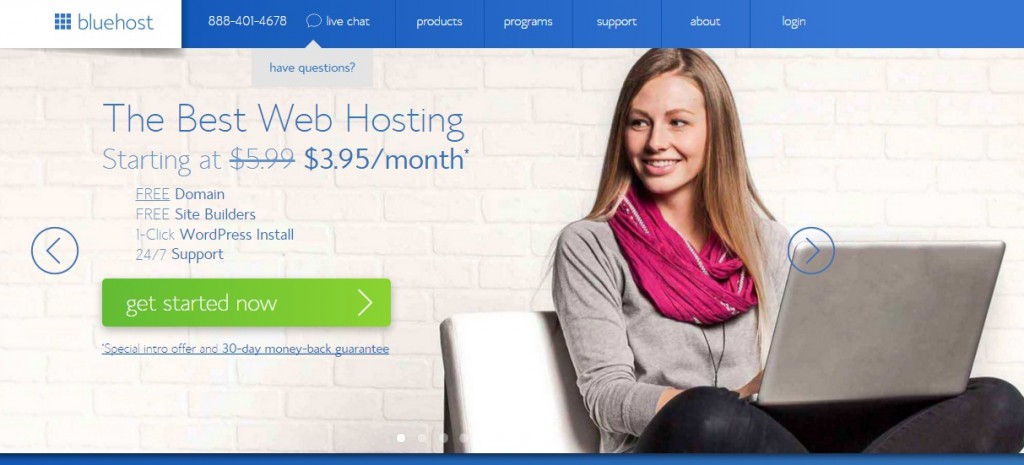 BlueHost is one of the oldest web hosts started in 1996, it is the largest brand name when it comes to WordPress hosting. BlueHost is recommended by WordPress.org since 2005.
There WordPress hosting plan is starting at $3.45/month only. You get a free domain name, free site builders and one-click WordPress installation.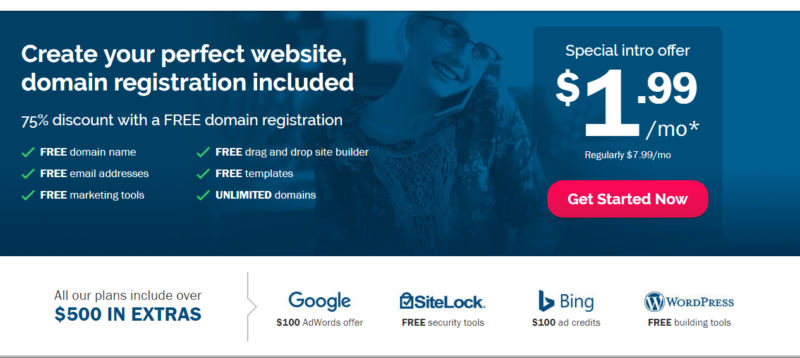 Build Your Website with a Free Domain Name iPage Web Hosting After testing and using the iPage web hosting services, I realized something very important: Most budgets shared hosting providers actually offer more or less the same hosting features (unlimited hosting, free domain name, webmail, 24×7 supports, etc etc) and quality of service (North American based supports, 99% server uptime buy cheap hosting with free domain 
Final Words
There are so many other web hosting companies, offering different affordable and cheap WordPress hosting plans but I have listed 4 popular and widely used cheap WordPress hosting providers.
I am using Namecheap for almost 3 years and I am a satisfied user. WestHost is also another great web hosting provider.
Recommended Cheap WordPress Hosting
So, If you don't want to spend a lot of money, you should choose 1&1 WordPress Hosting Plan. You only need to pay $12/Year to launch your awesome website. You will also get a free domain.